What to say about a month which starts with a holiday? Can a month like that be bad at all? It can't. May is the absolute Miss Universe of the calendar. We are here to bring you all the details about the weather for Croatia in May.
You'll find out all you need to know about it and we'll answer why we believe that May might just be the perfect month for all kinds of outdoor activities. If you ever wondered is May 1st a holiday and why it is, we'll deal with that question too.
Welcome to the spring in Croatia, let's start!
overall weather for croatia in may
First things first, let's start with the overall mood and feeling of May in Croatia. As you already know, May is considered to be late spring. Nature is already awoken and in full bloom. The smell of the spring is in the air and the fresh breeze is bringing it to your nostrils. Yes, this is a subjective presentation of May, we'll deal with the real numbers and statistics later.
Regarding the warmth of May and feeling of the weather for Croatia in May, it's warm, although not hot at all. Since we are outdoor enthusiasts and love to spend time outdoors, we know what to expect from any month in Croatia. We spend a lot of May's days outside, roaming and exploring all the beautiful parts of Croatia. We often take a swim in the sea which is still a bit cold, but totally survivable.
We believe that the weather for Croatia in May is perfect for anyone who wants to travel around and explore the most beautiful parts of Croatia with almost no one around. If you are considering swimming in the sea as one of the most important parts of your holiday in Croatia, then you might consider some other months like June, July or August.
Here's the useful link where you can find more information about weather for Croatia in May.
sea temperature for croatia in may
Ok, so you already know that Croatia is pretty famous because of its crystal clear Adriatic sea and now you are wondering what it's like to swim in this sea during May. Let us give you our opinion before we start with numbers. We often swim in May and the sea is not as warm as during the summer months. With that being said, it's not so easy to stay in the sea for a long period of time. If you are coming from northern countries, the sea will be warm for you. But if you are used to the usual summer sea temperature, you'll easily notice the difference.
Let's talk about numbers now. We'll take the Split sea temperatures as the reference. You can expect similar temperatures all across Croatia. The average sea temperature for May in Croatia is 18 degrees Celsius. Not good, not terrible. For example, the average sea temperature in June is 22 degrees, 4 degrees warmer than in May. The highest sea temperature is in August with an average of 24 degrees Celsius. On the other hand, the average sea temperature for January is 13.5 degrees.
As you can see, the sea temperature for Croatia in May is somewhere in the middle of the yearly values. It's not so cold, and it's not so warm. The positive thing about a colder sea is all the good things that come from swimming in colder water such as better circulation. There are always some benefits in everything. Ever heard of a Wim Hof method? Google it.
air temperature for croatia in may
Continuing with the air temperature for Croatia in May. May is the perfect middle when it comes to the air temperature. Days are perfectly warm and you can wear short sleeve t-shirts and summer clothes overall. It's just perfect comparing it to the hot summer days which sometimes feel like the day in the oven. Summer days are best when spent in the sea.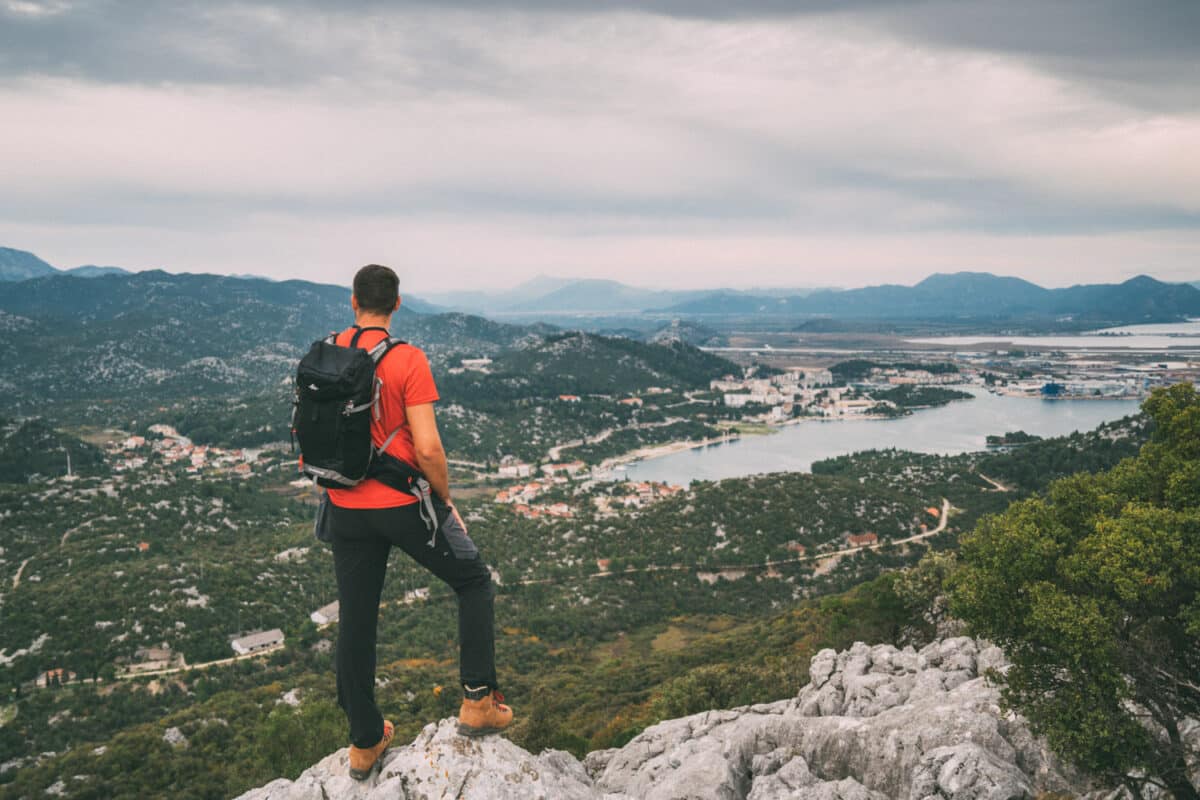 Let's talk about numbers. Again, we're looking at the Split air temperature as the reference point. Similar temperatures apply to the whole coastline of Croatia. You can expect the daily air temperature for Croatia in May to be somewhere around 20 degrees Celsius. This is the average temperature in the shade. Usually, temperatures can get much higher, all the way to 25 degrees Celsius. The night in May is also not so cold but you still need to have a t-shirt with long sleeves for the evenings. Now you know what to expect when it comes to weather for Croatia in May.
duration of may's days
Another important variable in the weather for Croatia in May equation is the duration of the day. A good thing is that the day length in May is enough for all the things you usually do during the vacation. In the middle of the May, Sun rises at 530 AM and sets at 8PM.
Similar is with the beginning and end of the month, the differences are insignificant.
are there many tourists in croatia in may?
Apart from the nice weather, the best thing about Croatia in May is the lack of tourists. Don't get us wrong, we love tourists, but sometimes it can be overwhelming for everybody. Summers in Croatia is usually too crowded and there are really many people all around. May, on the other hand, is a completely different story. Everything is almost empty and you can truly enjoy it in any place in Croatia.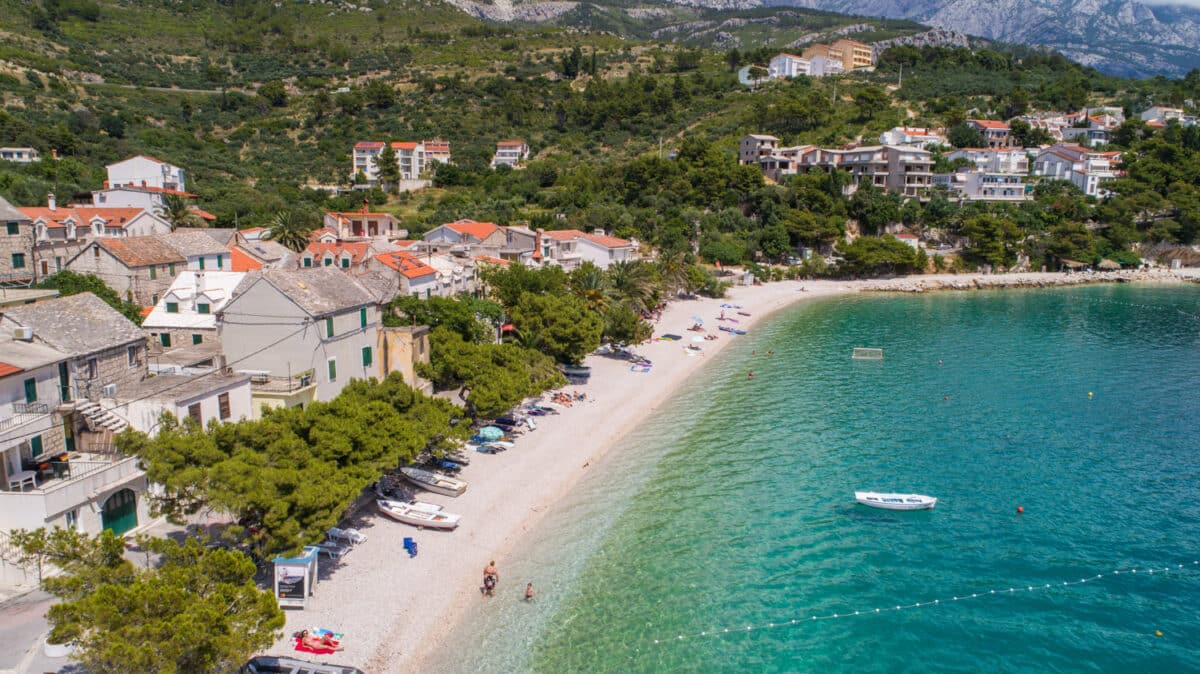 Take any of the national parks in Croatia for example. These are some of the most popular places in the whole of Croatia and they are full of visitors during July and August. You come to visit them in May and what happens? You're almost alone, especially if you come during the working weekdays and not weekends.
Take Dubrovnik as another example. There are rivers of people in its streets during the summer months. May is much more bearable in this sense. Driving through Croatia is also a much more pleasant experience during May and other periods when the roads are not congested with the traffic of all kinds.
is may 1st a holiday in croatia?
Yes, May 1st is a holiday in Croatia just like in many other countries of the world. It's International Worker's Day and everybody is spending it somewhere in nature with friends, usually preparing a barbecue. That's how we do it in Croatia. You might say that May 1st is the turning point of the year which means that from that day on the real tourist season is slowly starting to roll.
may vs. september in croatia
We have already written about September in Croatia but let's see how the weather for Croatia in May compares with that of September. We think that these two months are somewhat similar, they are just on the opposite sides of the high season.
Regarding the air temperature, the average air temperature in September is 21,5 degrees Celsius compared to 18 degrees air temperature in May. It's a bit warmer but not significantly. When it comes to the sea temperature, that's where you can see the real difference. The average sea temperature in September is 23,7 degrees Celsius. Compare it with 18 degrees which is the average sea temperature for Croatia in May and you'll notice that the difference is rather large. The reason for that is the hot summer months preceding September which contribute a lot to the sea temperature in September.
When it comes to numbers of tourists in September and May, there are much fewer people in Croatia in May than in September, although September is much less crowded than July and August. The overall mood of September is somewhat melancholic, it's almost like you can feel nature preparing for the autumn and winter.
is may perfect month for outdoor activities?
Yes, it is. We believe that a lot of Croatia's potential lies in nature and outdoor adventures. That's why we started our adventure tours in Croatia. You could say that any month is perfect for the adventure, but you would quickly change your opinion if you are to hike the Biokovo mountain in July. Been there, done that.
Summer months are great for water sports and that's it. It often gets too hot for anything else. But months before summer are good for some water sports too. Take rafting for example. The rivers are full of water in the spring months and water levels start to drop with the beginning of hot weather. Rafting and whitewater kayaking are much more fun when the water levels are higher.
bad sides of visiting croatia in may?
Every medal has 2 sides and so does this one. When thinking about bad things about Croatia in May, only one comes to our mind and that is the fact that not all tourist vendors are open at this time of the year. Most of them are, but some are not. That might mean that the restaurant with the best reviews in the place you plan to visit might not be open.
We believe that this is the only bad thing about Croatia in May and it's not so huge to be a deal-breaker. Just get over it. Go and have a picnic instead.
so should you visit croatia in may?
If you are an outdoor enthusiast and want to enjoy the best of Croatia with not so many people around you then you should definitely consider visiting Croatia in May. The prices of the accommodation are usually much cheaper too which is a great thing. And it's easy to find empty accommodation too.
Apart from the weather for Croatia in May, there are many other advantages of this period of the year which will make you fall in love with Croatia and experience the best of it. If you have any additional questions or feel like we could help you in any way, feel free to contact us.
Enjoy the May in Croatia!