Southern Croatia – what a beautiful place on Earth. It happens to be our home and we're more than happy to live here. It's also one of the most popular regions in Croatia. Part of that popularity comes from the Adriatic sea…and Dubrovnik, you already know about Dubrovnik.
But while both the Adriatic sea and Dubrovnik are worth experiencing, there is much more to visit in southern Croatia. We bring you our list of 9 places you have to visit if traveling to the south of our country.
Let us say one more thing before we start. For the sake of this post, southern Croatia will be everything south of Split with Split not included. We were thinking a lot when considering what places to put on this list, and surely, there are much more than 9 places worth visiting in southern Croatia. But we were having in mind that most of the people traveling south drive on the main coastal highway so to make things easier we tried to stay as close as possible to it.
We don't expect you to visit all of these places in your single visit to south of Croatia. That's why we are going to write a bit about every place and you can decide what you would like to try and what to leave for your next visit to Croatia.
Buckle your seat belts and let's start journey to south Croatia!
omis and cetina river
Starting with the northern part of southern Croatia, the city of Omiš is the first one you'll encounter while traveling further south. Or if you are traveling in the opposite direction, it will be the last point. What to say about Omiš? It's one of the best places for adventure tourism in southern Croatia. One of the main attractions of Omiš is the Cetina river and its canyon.
When it comes to adventure activities we suggest you try these include rafting on the Cetina river, one of the best ziplines in Croatia, or Via Ferrata trail to the old fort on the top of the hill. Omiš is also one of the most popular places for rock climbing in south of Croatia. As soon as you see the photos of it, you'll know why.
Apart from the adventures and beautiful nature, Omiš is also an old city with a rich history. Walk through its streets and you'll be teleported in the history of sailormen, fishermen, and pirates.
makarska riviera and biokovo nature park
Little more further to the south lies Makarska Riviera and Makarska as its main city. As you are driving through southern Croatia you'll inevitably pass through Makarska Riviera and Biokovo mountain will dominate your left side (in case you are driving south). Makarska Riviera is a landscape to enjoy both while driving or visiting one of its attractions. It's full of beaches, and, to be honest, it's probably a part of the best beaches in the whole of Croatia. We recommend you take a swim at one of the secluded beaches of Makarska Riviera before you head deeper into southern Croatia.
Biokovo nature park, on the other hand, is a mountainous region above the city of Makarska. It's a beautiful landscape with great views and nice hikes. If you're into hiking, we recommend you pay a visit to this park and explore Biokovo mountain. It would take you around 4 hours to drive through it and visit at least one of the surrounding peaks. There is a road going through the park but beware that it's a narrow road and Biokovo is very popular so expect some queues. Especially now that the new attraction, Biokovo skywalk, was made last year.
bacina lakes and neretva river delta
The next place after the Makarska Riviera in the south Croatia. Two of these are separated but so near each other that we needed to put them together. Both of them are equally worth visiting. Bacina lakes are a group of 7 lakes with 6 of them being connected by smaller and larger passages.
We like to call them the Oasis of Serenity because of the peaceful vibe they emit. Even in the high season, you can enjoy peace and quietness. Bacina lakes are perfect for adventure tours too. But let's call it zen adventure tours with kayaking and stand up paddling being the most popular tours you can try. We organize one of our most popular tours there – the Bacina lakes kayaking tour.
Drive for 10 minutes further south and you'll reach the Neretva river delta. It's often regarded as 'Croatian California' because of all the fertile plantations. It's the largest valley in southern Croatia. Today it's very famous as one of the most popular spots for kitesurfing in Croatia.
It's one of the most unique landscapes in Croatia and a place of rich natural biodiversity. If you like sandy beaches, this is a place you must visit because it's full of sandbars and shallow sea.
Mljet national park
Mljet national park is the only national park in southern Croatia and it already means it's worth visiting. Not the whole island is a national park but only, a small part of it. The main attraction of Mljet national park is shallow lakes with a warm sea. The more shallow the lake, the warmer the temperature is. The water in them is salty, in fact, they are part of the sea and they have a connection to the sea.
Mljet island is not so large so you don't need much time to travel from one side to the other. It's not so far to travel to the island too, you need a little bit half an hour of the ferry ride to reach it. Once in the national park, we suggest you rent a bike and ride around. Also, hike to the Montokuc peak inside the park for the best view imaginable. Some other places worth visiting on the Mljet island are the Cave of the Ullyses and Limuni bay.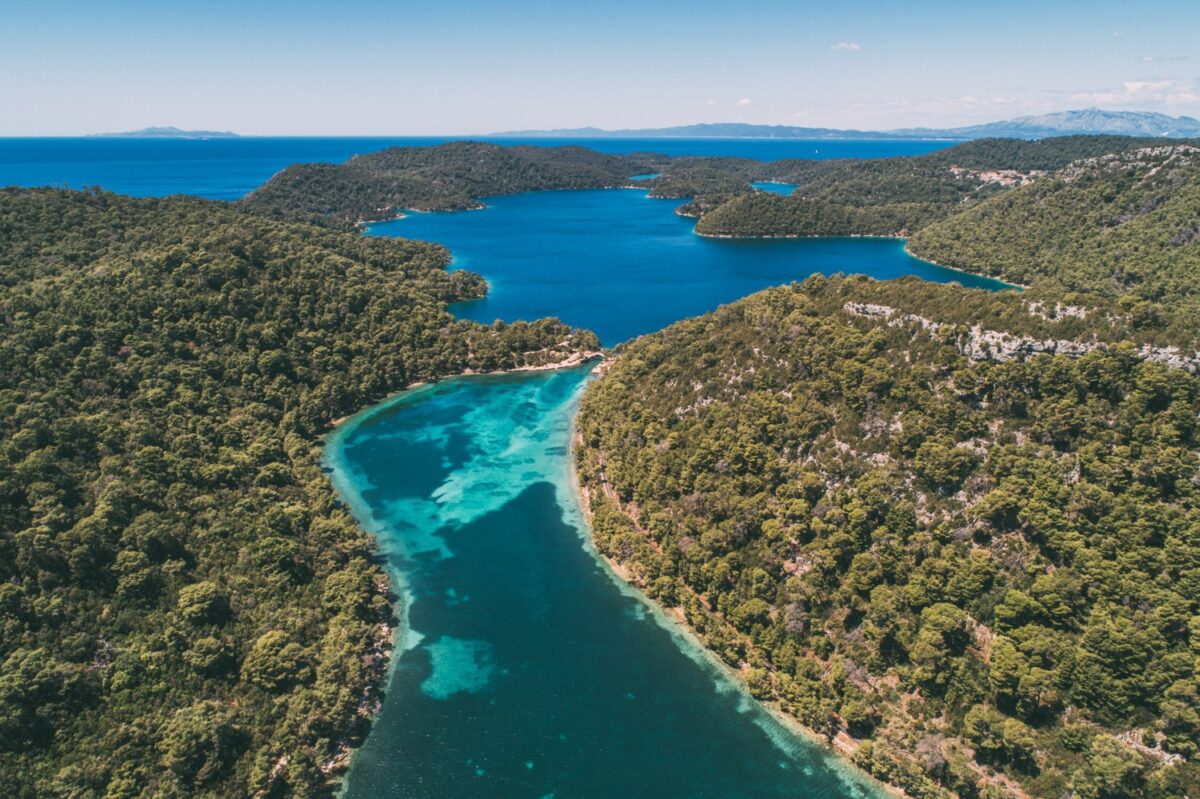 at least one inhabited island
Southern Croatia has many islands and one peninsula – Peljesac. The life on the islands is different than on the land and they differ in culture and lifestyle. We can't recommend one island over another since all of them are beautiful in their own way. We don't believe you'll be able to visit all of them but consider visiting at least one. Hvar island is maybe easiest to reach while Lastovo island is the furthest.
the city of ston
The city of Ston is often regarded as small Dubrovnik. It has old saltworks and old city walls. It's also a place where the Peljesac peninsula starts so make sure you visit Ston if you are traveling to Peljesac or Korcula. Visiting Ston won't take much of your time and while there we suggest you try famous Ston bay oysters.
trsteno arboretum
When driving toward Dubrovnik you'll be passing through the place called Trsteno and you'll see one of the largest trees you probably ever saw. These trees are called plane trees and they are one of the Trsteno trademarks. There is a big arboretum (kind of botanical garden) with various plants from all around the world and it's the best place for botanical lovers in southern Croatia.
dubrovnik
Dubrovnik doesn't need a special introduction. Most people recognize Dubrovnik as one of the most popular cities in Croatia. It's also one of the most visited although being at bottom of the southern Croatia. It's maybe the most preserved historic city of Croatia with its walls surviving even the largest catastrophes such as earthquakes and the Croatian war for independence.
Dubrovnik is full of tourists most of the year with their number peaking in the summer months. We need to be honest and say that these rivers of tourists can make Dubrovnik hard to experience to the fullest and the city government is battling that problem for years now. At some points, they even close the old city core when the number of tourists in it becomes really high.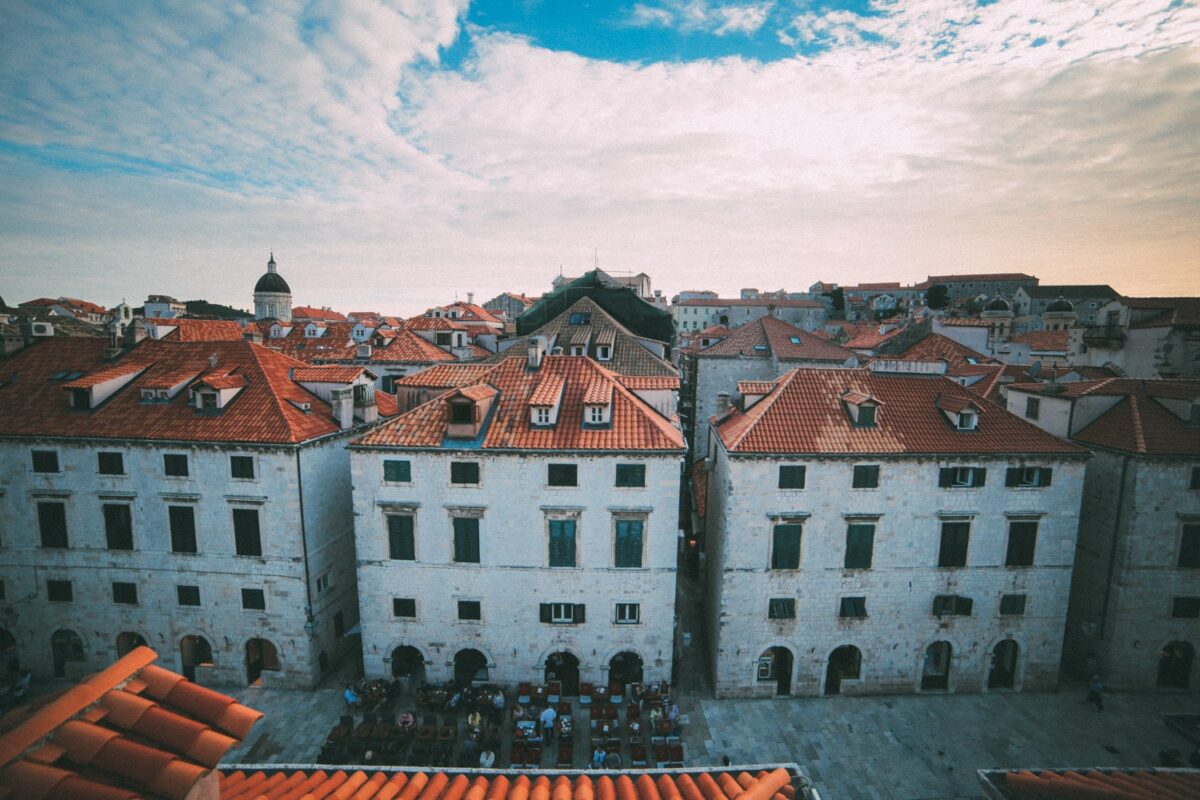 However, with all being said, Dubrovnik is something you don't want to miss when traveling to southern Croatia. For most people, Dubrovnik is the reason for traveling south in the first place.
konavle
Konavle is at the bottom of southern Croatia, near the border with Montenegro. It was part of the old Dubrovnik republic and as that it shares part of the same history with this famous city. Konavle has some nice places to visit, for example, Pasjaca beach which is recognized as one of the most beautiful beaches in Croatia. A large valley known as Konavle valley dominates the region and the river Ljuta landscape is something to visit too.
final words
Southern Croatia offers much and it's one of the most popular Croatian regions. Like we said, most of the people visiting it often go to Dubrovnik, which is understandable considering its beauty and history. However, don't let yourself pass through the whole of southern Croatia without visiting at least one of these places.
In case you are staying in southern Croatia for more time, we suggest you visit at least 5 of the places we mentioned here. You don't want to spend your whole vacation in one place with so much beauty around you.
Travel and explore Croatia and enjoy our country!