Dalmatia is one of the most famous of all Croatian regions. It's one of the most beautiful ones too. We bring you all you need to know about outdoor places to visit in Dalmatia. Croatia is not a large country so you don't need a lifetime to explore many of the beautiful places in it. But it will take you much more than usual vacation too. Dalmatian coast and Dalmatian hinterland are the perfect starting point in the exploration of Croatia.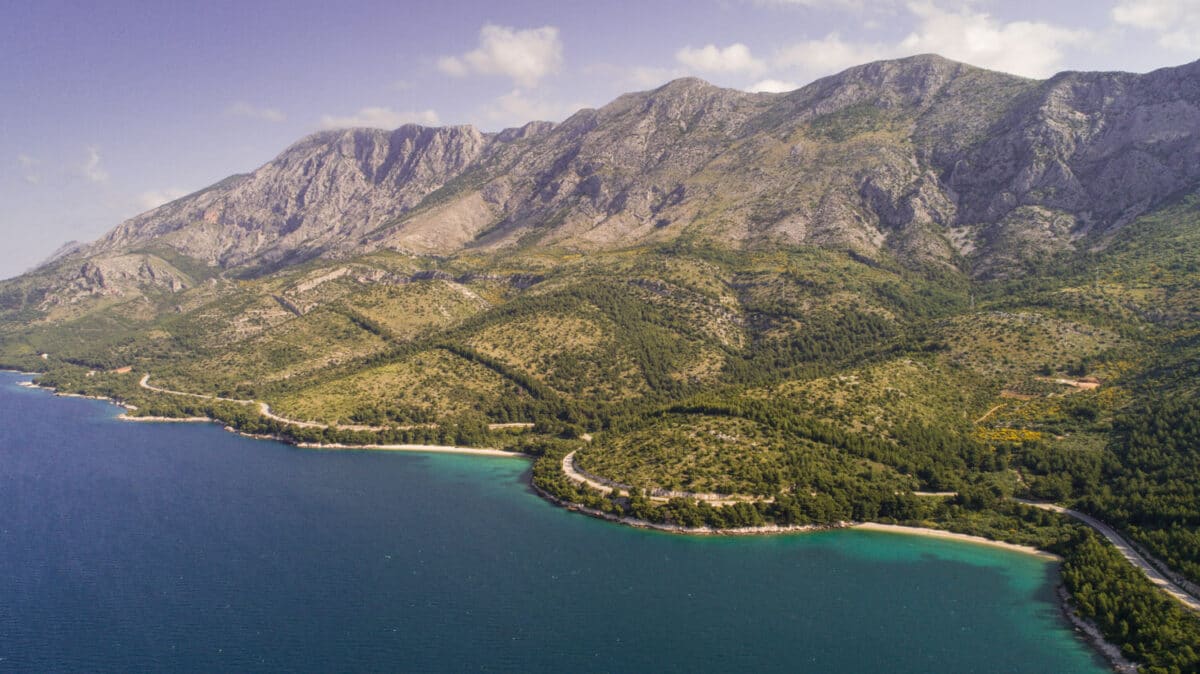 Each year Dalmatia attracts more and more tourists who come here to admire its natural beauties and enjoy its crystal clear Adriatic sea. Dalmatia adventure tours are something that will attract outdoor enthusiasts like us and trust us, there is no better place for outdoor adventure than Dalmatia.
Let's discover the best places to visit in Dalmatia!
where is dalmatia located?
As we already mentioned, Dalmatia is a region in Croatia, located in the southern part of this country. Croatia is shaped like a bird in flight and you could say that the left wing of that bird is, in fact, Dalmatia. The largest city of this region is the city of Split which is also the second-largest city in Croatia. We believe that the city of Split doesn't need a special introduction since it's one of the most famous cities in Croatia.
Dalmatia got its name from the Illyrian tribes who were living here a few thousand years ago. What a great place did they choose to live in. Dalmatia could be separated into two parts – the Dalmatian coast and Dalmatian hinterland. There are also many islands all along the coast and each of them has different stories and traditions.
Dalmatia starts near the Rab island in the north and stretches all the way to the southernmost point of Croatia. It's also the Croatian region with the largest coastline and numerous beaches which are among the most beautiful ones in Croatia. Beaches of Dalmatia are often made of pebbles and many of them have been proclaimed as one of the most stunning beaches in Croatia. A fun thing about Dalmatia is that it becomes narrower toward the south. The hinterland part of Dalmatia is pretty wide in the Zadar region and it's only a few kilometers long near the city of Dubrovnik.
Dalmatia has a rich past too. It's one of the oldest regions in Croatia. There were many turmoils during the centuries and Dalmatia was ruled by many different nations such as Romans and Venetians. All these events left the mark on the culture and made Dalmatia what it is today. There are many places to visit in Dalmatia when it comes to historic heritage too.
how to get to dalmatia?
Most of the tourists coming to Croatia and Dalmatia are coming from the countries that are more North, West, or East of Croatia. That means that Dalmatia is the furthest Croatian region for anyone coming from these countries. But still, Dalmatia is pretty easy to reach with almost all modern transport options.
There is a modern motorway for anyone coming by car and this motorway connects southern and northern Croatia and stretches almost across the whole of Dalmatia. This motorway is the easiest and most convenient way to reach Dalmatia. However, if you have time to explore around, we suggest you use 'slower' regional roads that will take you to some of the most awesome parts of Croatia. Just driving on these roads is an experience of its own.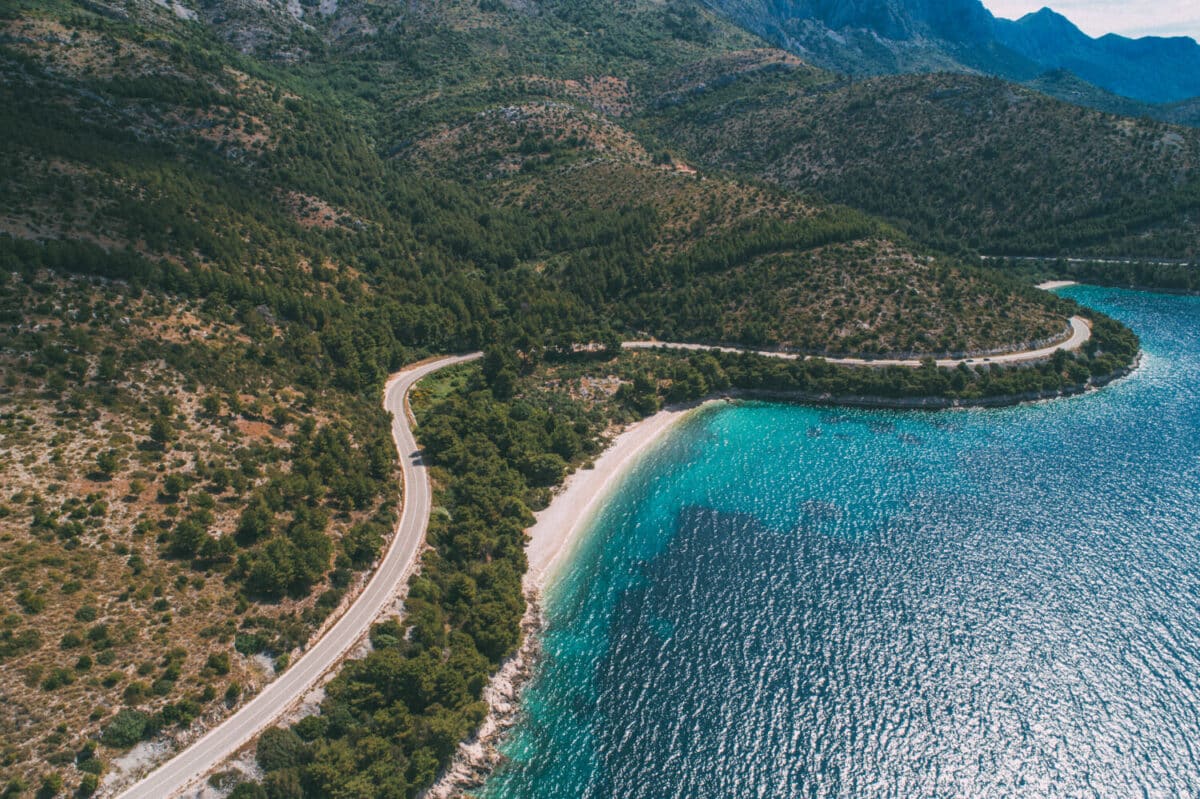 Flying to Dalmatia is one of the most popular ways of coming here. There are few airports at your disposal, and you can choose any of these since they are well connected with other international airports all across the world. The largest airports in Dalmatia are Split, Dubrovnik, and Zadar airports. Coming to Dalmatia by airplane is the best option if you are coming from countries not so close to Croatia.
There are many public transport options too. Bus and railway lines are existent and you can reach Dalmatia this way too. Bus lines run all across Dalmatia while the train will take you only to Split which is in the center of Dalmatia.
dalmatian coast
You can divide Dalmatia into 2 parts – Dalmatian coast and Dalmatian hinterland. Dalmatian coast is a stunning piece of the coastline full of secluded and less secluded beaches. It's the favorite part of Croatia for many foreign visitors too. Many islands are scattered all along the Dalmatian coast. It's perfect for a chilling summer road trip too. The coastal highway stretches through the whole of the Dalmatian coast and it's one of the most scenic routes in Croatia. Parts of this landscape are characterized by high mountains that rise almost from the sea. One such part is Makarska Riviera.
Overall, the Dalmatian coast is perfect for exploration by car and that's why so many tourists rent a car when they come to Croatia. Many of them choose to spend their whole vacation just driving through Dalmatia and spending every night at some other place. When it comes to beaches, the Dalmatian coast has some of the best beaches you can find in Croatia. They are usually pebble beaches with varying sizes of pebbles ranging from larger rock to almost sand particles.
dalmatian hinterland
Opposite to the Dalmatian coast lies the Dalmatian hinterland. Full of rivers, fields, and mountains. It's equally beautiful and perfect for many outdoor activities. Although Dalmatian hinterland doesn't attract so many visitors as the Dalmatian coast, it's still a region worth exploring. The numbers of tourists visiting it rises with each passing year and there are many traditional accommodation options. The highest mountain peak of Croatia – Sinjal on Dinara mountain is located far into the Dalmatian hinterland. There are many other places to visit in Dalmatia that are located in the Dalmatian hinterland region.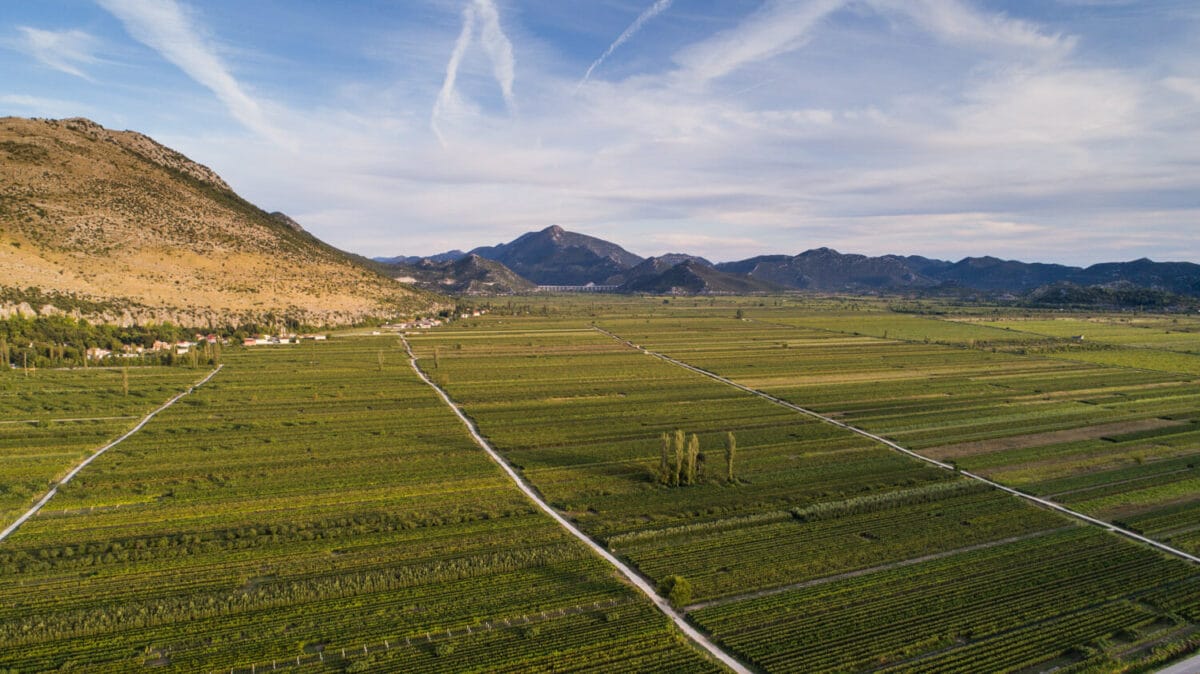 Mighty rivers such as Zrmanja and Cetina have awesome-looking canyons and they are definitely places we recommend you visit. You could consider a Dalmatian hinterland to be equivalent of the Wild West in North America.
the best outdoor places to visit in dalmatia
After the not-so-short introduction part, we come to the real thing – the best outdoor places to visit in Dalmatia. Since we are outdoor enthusiasts, we have been exploring Dalmatia for a long time now. We have visited many places and it was hard to pick all these places among all others that are also worth visiting. Still, we need to keep the list as short as possible so we needed to include only the best of the places. Just be aware that there are also some other places to visit in Dalmatia which we haven't included. They will be included in some other article we're going to write in the future.
We believe that one of the main potentials of Dalmatia lies in outdoor activities and adventure tourism. There are many adventure tours in Dalmatia that are among the best ones you can do in Croatia. We'll discuss them later. Let's start with the best places to visit in Dalmatia, starting from the north and moving to the south.
1. paklenica national park and the rest of the velebit mountain
Velebit mountain is the longest Croatian mountain and it's one of the most famous mountains in Croatia. Not the whole mountain is located in Dalmatia but some of its best parts are. There are 2 national parks situated in the area of this mountain – Sjeverni Velebit national park and Paklenica national park. Paklenica is in Dalmatia and it's a rock climbing paradise. It's one of the most famous places for rock climbing in Europe. In fact, it's a huge canyon and it's perfect for hiking tours and many other activities. You can reach many Velebit mountain peaks when you start your hike in Paklenica canyon.
This national park is located near the city of Zadar and you must visit it if you like hiking or rock climbing. It's one of the coolest places to visit in Dalmatia.
2. pag island
Pag island is also located near the city of Zadar. It's a very specific island with not so much vegetation on it. In fact, it resembles the surface of Mars. The reason for it not having any vegetation is the strong Bura wind that is very characteristic of this area. Pag island is famous for many things, one of them is a famous Pag cheese. Aliens supposedly landed on Pag island and there is one triangle of rocks that are whiter and different from all other rocks in the area. Pag island is a place worth visiting if you want to experience a different landscape than in the rest of Dalmatia.
3. zrmanja river
Zrmanja is one of the most famous rivers in Dalmatia. It has one of the coolest canyons in Croatia and the famous old Western movie Winetou was filmed in this region. The whole Zrmanja river is a place of wild and unspoiled nature. There are also many adventure tour options in the area with the most famous ones being the rafting and kayaking tours. These tours are made in the upper part of the Zrmanja river while the lower part is wider and perfect for classic kayaking tours.
4. kornati national park
As you can see from this list, Dalmatia is full of national parks. Not so far away from Paklenica, Kornati national park is located. The legend says that God had some extra material left from the creation of the World and he just tossed it behind his backs. He turned around and saw that it looked so cool and left it the way it is today. And that's how the Kornati national park was made. It's a series of many islands with crystal clear sea and beautiful nature. There are many boat tour options in the area and these will take you to some of the best places of Kornati national park.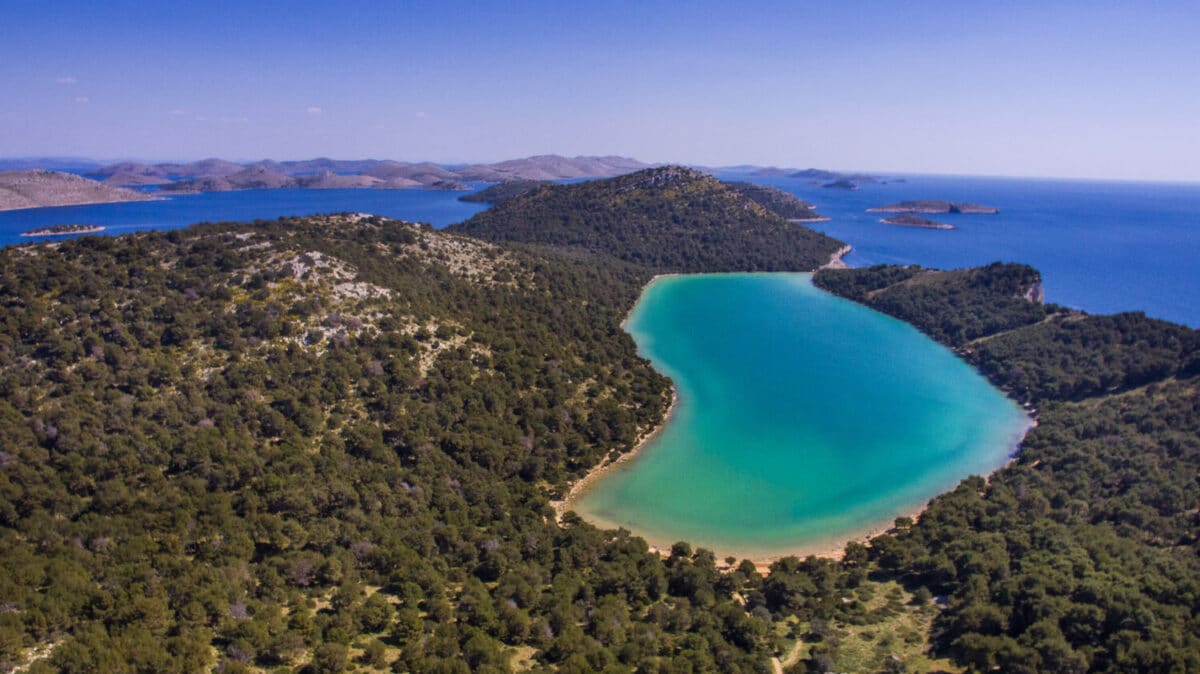 5. krka national park
Yet another national park. Krka is one of the most famous of all national parks in Croatia. It's a park dominated and made by the Krka river. Full of stunning waterfalls and other marvels of nature, Krka national park truly is one of the best places to visit in Dalmatia.
6. dinara mountain – the highest mountain in croatia
A lot of things could be said about Dinara mountain. It's located deep in the Dalmatian hinterland and it's home to the highest mountain peak in Croatia – Sinjal. Other than that, Dinara is a beautiful mountain full of stunning landscapes and features and it's a must-visit place for any hiking enthusiast visiting Dalmatia.
7. cetina river canyon
Cetina is yet another river worth exploring. It flows through the Dalmatian hinterland and it pours into the Adriatic sea near the city of Omis in central Dalmatia. It's one of the few rivers in Croatia on which you can do rafting tours. Other than that, Omis is an outdoor oasis of Croatia and the perfect place for many adventure tours in Dalmatia.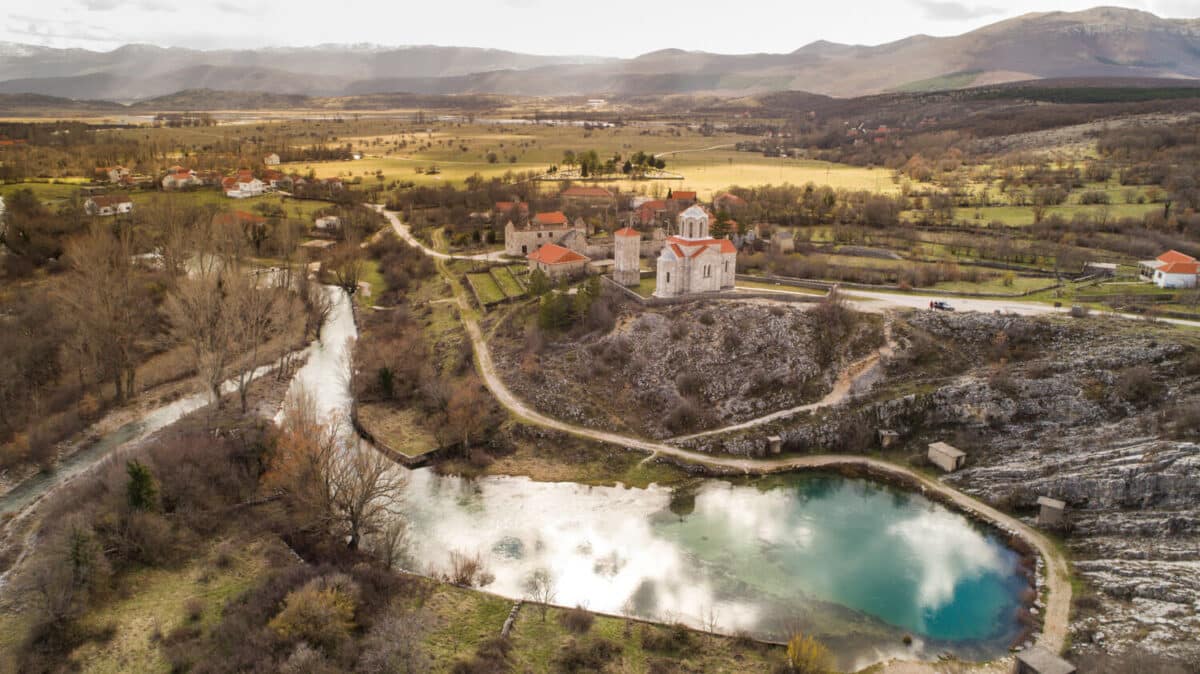 8. any of the dalmatian islands
Dalmatian islands are simply beautiful. We couldn't choose one particular island to suggest to you so we decided that any of the islands would be worth visiting. And it's true, whether you choose Hvar, Brac or Vis, you'll find any of them equally amazing. But when it comes to the best places to visit in Dalmatia, islands are a must.
9. makarska riviera
Makarska Riviera is a blend of Biokovo mountain and the Adriatic sea. Some of the best beaches in Croatia are located in this 50 kilometers long stretch of the coastline. Driving through the landscape of Makarska Riviera is yet another experience we recommend to anyone exploring southern Dalmatia. Make sure you stop at least once and take a swim at any of Makarska Riviera's beaches. We organize 2 kayaking tours in this beautiful part of Dalmatia coastline – Makarska Riviera sunset kayaking tour and Makarska night kayaking tour.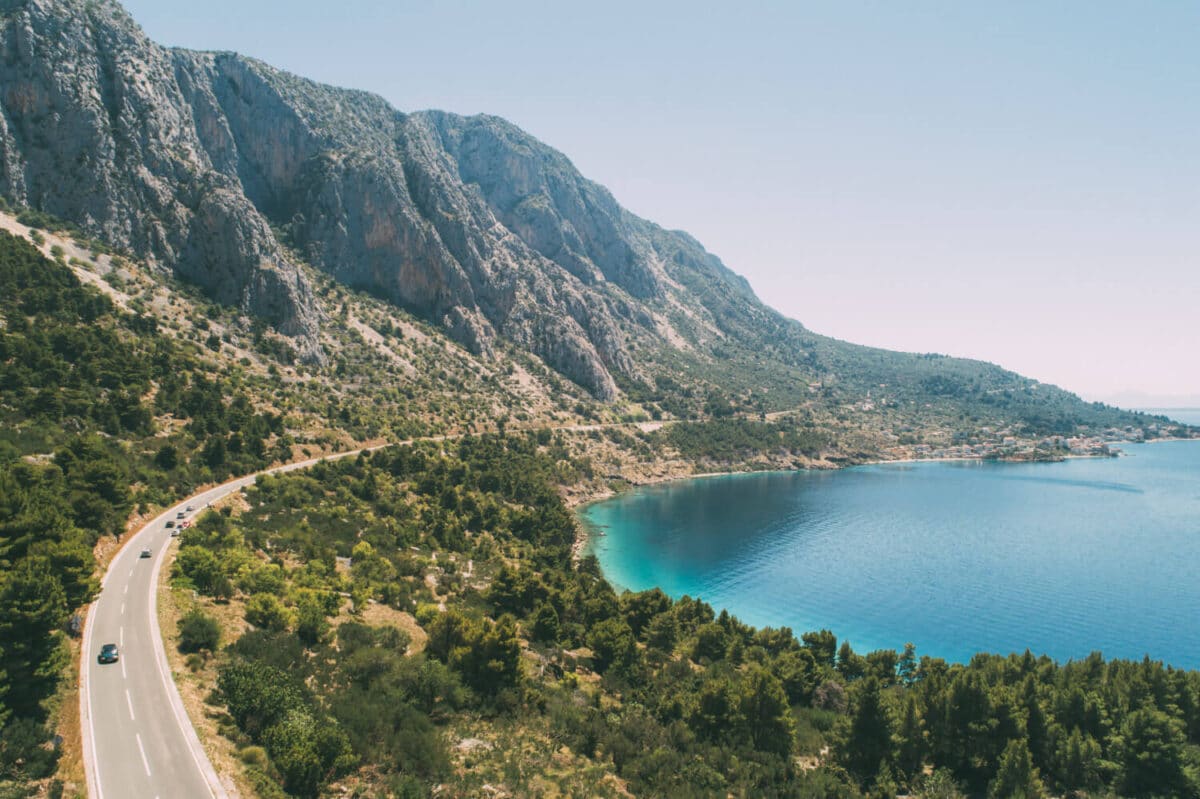 10. biokovo nature park
Biokovo is a mighty mountain that stretches through the whole length of Makarska Riviera. Part of this mountain is a nature park with many great peaks and places to visit and hike to. There is a narrow road that goes through part of the nature park and it's possible to enter it in your car. Again, Biokovo nature park is among the greatest places to visit in Dalmatia if you are a hiking enthusiast.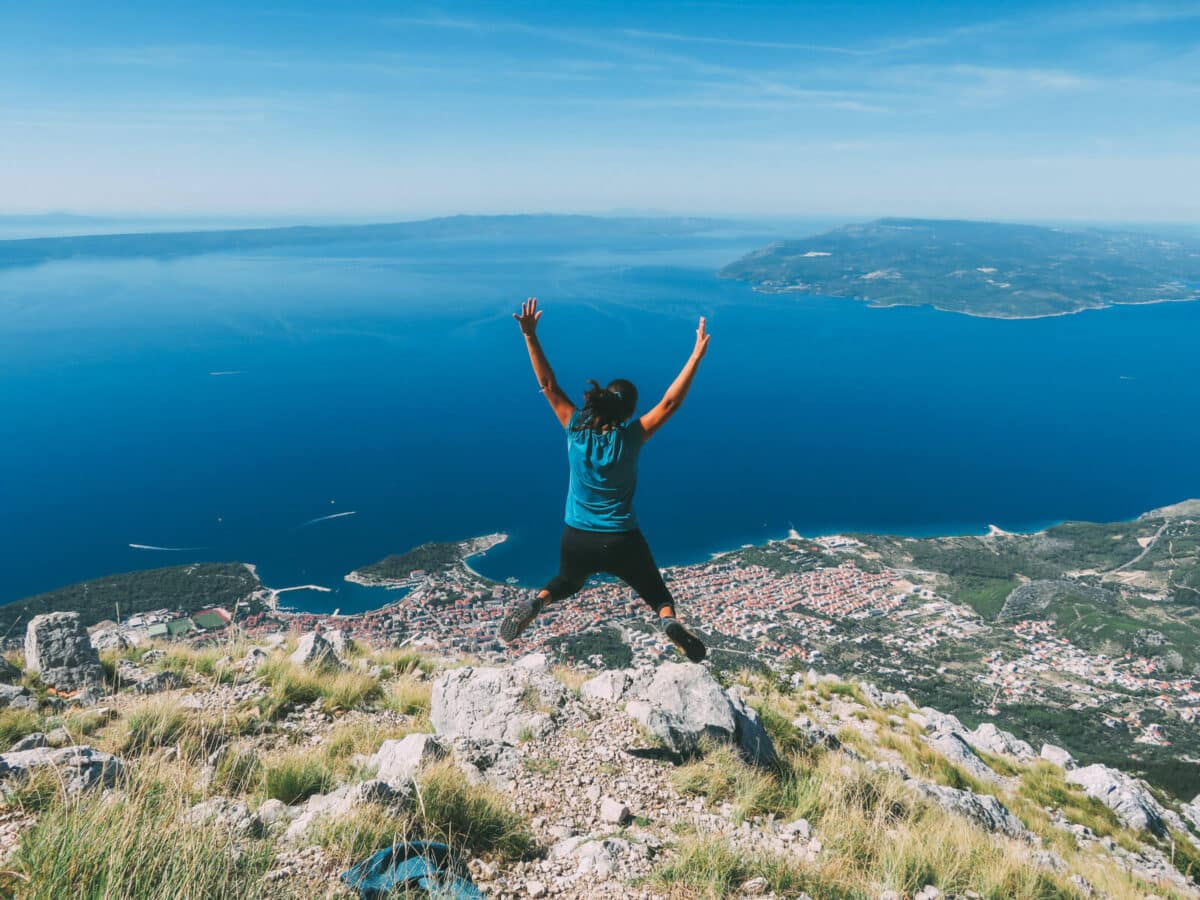 11. bacina lakes
Bacina lakes are located near the city of Ploce. It's a group consisting of 7 connected lakes and it's a unique landscape of Croatia. In the summer, we spend almost every day on Bacina lakes since we organize our Bacina lakes kayaking tour there. You won't regret it if you visit this Oasis of serenity and you'll wish never to leave it since you'll fall in love with its nature and peace.
12. neretva valley
Neretva valley is also located near the city of Ploce and just 10 minutes of driving away from Bacina lakes. It's the environment made by the Neretva river on the final 20 kilometers of its journey toward the Adriatic sea. The most famous place of Neretva valley is the mouth of the river which is one of the most popular places for kiteboarding in Croatia. It's also a place full of vast sandy beaches that are not so common in Croatia. But apart from the Neretva river mouth, the whole Neretva valley is full of other places worth visiting and experiencing.
13. peljesac peninsula
Peljesac peninsula is the second-largest Croatian peninsula. It's famous for its crystal clear sea and stunning nature. It's also one of the places where some of the finest Croatian wines are made. Peljesac peninsula is definitely a place we recommend you explore and it could be connected with the exploration of other Dalmatian islands since you can reach them right from Peljesac.
14. mljet national park
Mljet national park is the southernmost national park in Croatia. You can reach it by taking a ferry ride from the Peljesac peninsula. Mljet island is not so large and you can explore a lot of it in a day. Not the whole island is a national park but just a smaller part of it and many other places are not part of the protected area but are still worthy of exploring.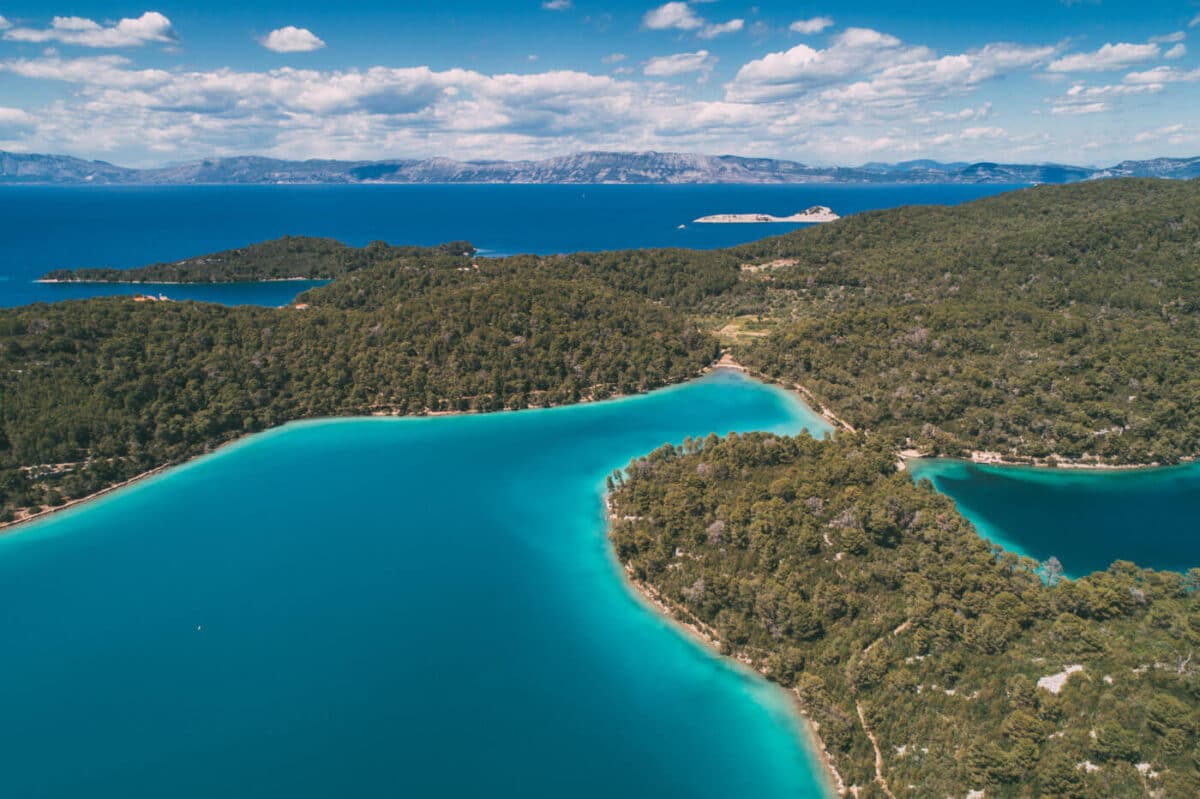 most famous historic cities in dalmatia
Now that we are done with the best outdoor places to visit in Dalmatia, let's focus on a few of the most famous cities of this region. These are Zadar, Trogir, Split, Hvar, Korcula, and Dubrovnik. There are few other larger cities but these stand out. Any of them is worth exploring and some will take more time to explore and some others could be explored in just a few hours. All these cities have preserved historic city cores that look frozen in ancient times. When it comes to popularity, the cities of Dubrovnik and Split are the most popular cities of Dalmatia. But all others from the list are equally beautiful so visit any that is on your route.
dalmatia road trip
Dalmatia is simply perfect for a Croatia road trip adventure. Its main coastal highway has been knowing as one of the most scenic routes in Europe. Once you see the images of this route or start driving it, you'll immediately get to know why it is so. Car is a perfect transport option for Croatia and that's why we suggest you either visit Croatia by car or you rent it upon your arrival to our country. It's not so expensive and it will bring you many nice moments throughout your whole vacation in Croatia.
Roads in Dalmatia are in good condition. They are wide enough and there is nothing to be worried about when it comes to driving in Croatia. You might find traffic to be a bit dense in the summer months but it never gets so dramatic. Do yourself a favor and explore Dalmatia by car.
dalmatia adventure tours
Finally, we are closing to the end of this article and we have just one more topic to cover. We mentioned that Dalmatia adventure tours are among the best ones in Croatia. There are many options to choose from – rafting, kayaking, zip lines, cycling… The list goes on and on. You can do almost any outdoor activity in Dalmatia. We have been running our adventure tours for 5 years now and we never get enough of it. When we are not organizing our Dalmatia adventure tours, we still explore around and discover some of the best places to visit in Dalmatia. We make movies about our adventures for our Youtube channel or for our adventure travel blog.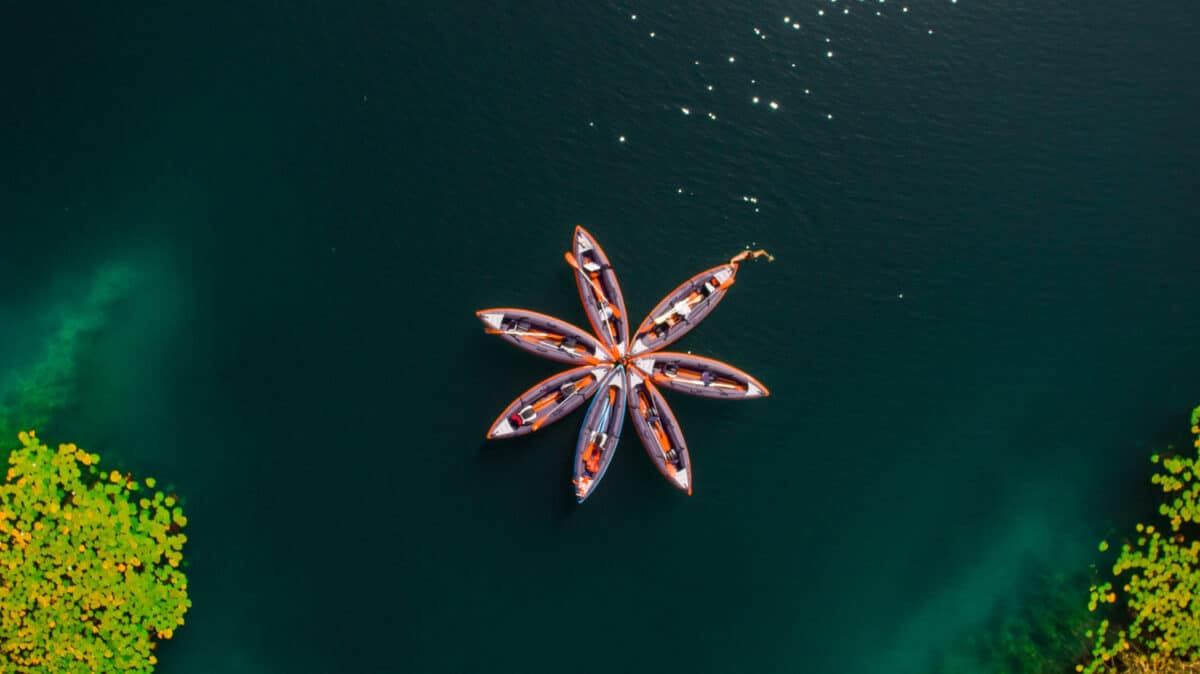 If you are visiting Dalmatia, we encourage you to enjoy and try at least one of the adventure tours to spice up your Croatia holiday.
Hope we have helped you with this list of best places to visit in Dalmatia. Enjoy your adventures!